KEEP YOUR REAR IN CHEC

K with JOES new Double Shear Trailing Arm Bracket
Our new billet aluminum, four bolt, double shear trailing arm bracket increases the clamping pressure exerted on the axle tube while providing two different methods to eliminate rotation. This rigid design will easily tackle the highest suspension loads used in today's racecars and it has been designed for use with up to 5″ springs. Key is NOT included, but is available here.
Utilizes four ⅜"-24 studs and socket nuts for increased clamping pressure

Axle centerline to trailing arm bracket hole distances are 4", 5", and 6"

Machined for keyway to eliminate rotation (Sold separately)

Double sheer mount creates more rigid mount

Designed to use up to 5" diameter springs

Axle centerline to shock mount is 7⅛"

CNC Machined from billet aluminum

Made in the USA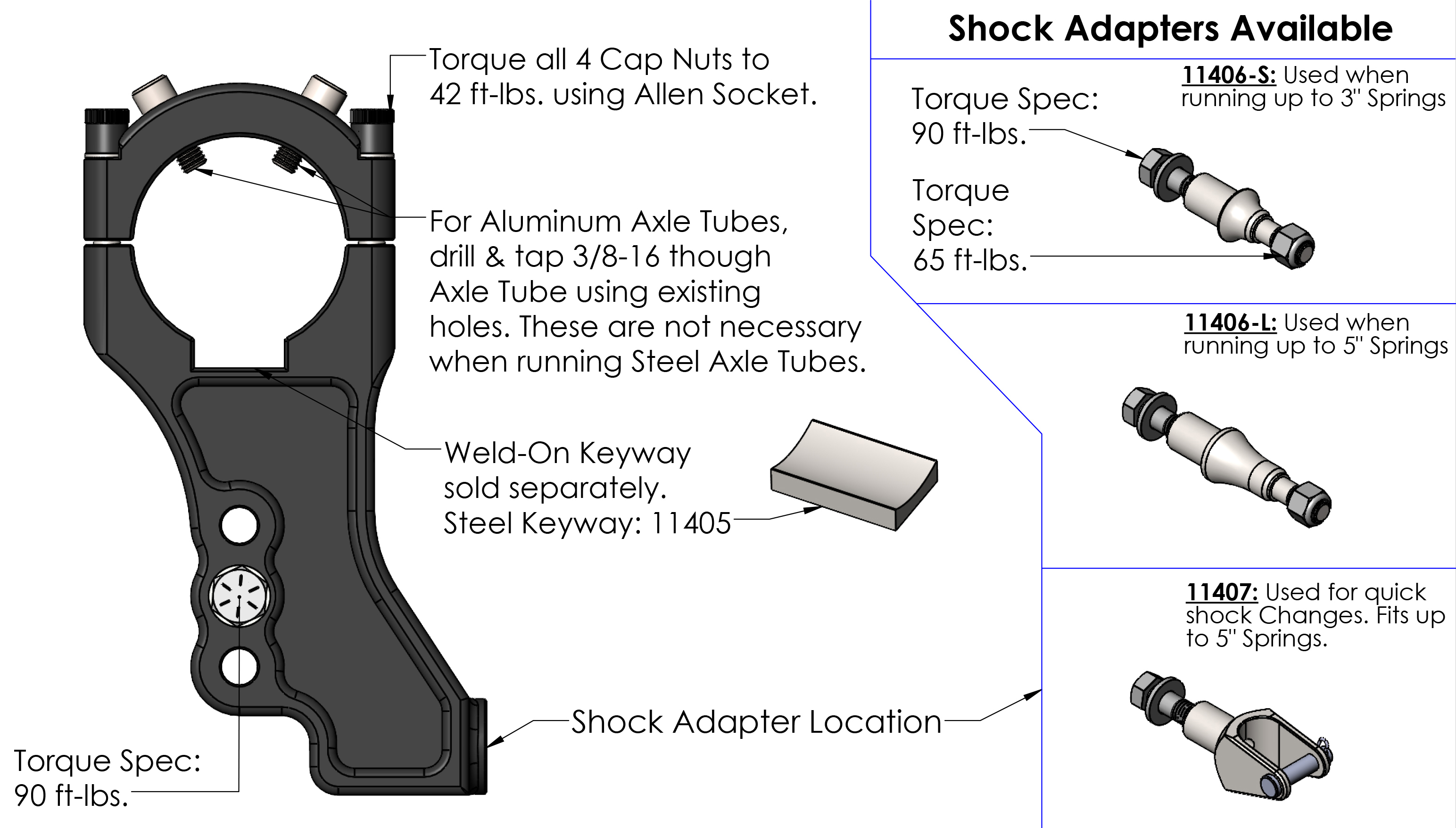 P/N 11403-V2 – Double Shear Trailing Arm Bracket
P/N 11405 – Steel Keyway (must weld to axle tube)
P/N 11407 – Double Shear Shock Adapter
P/N 11406-L – Single Shear Shock Adapter – Long
P/N 11406-S – Single Shear Shock Adapter – Stub