The REV 2 LITE is the ultimate head and neck restraint. Weighing in at only 1.2 lbs. / 550 grams, the REV2 LITE carries the same level of protection and certifications as the NecksGen Original and REV devices. The REV2 LITE has all the same features as the REV, but adds a clever new adjustable tether system, rubber grip friction pads to help you feel locked in your seat better, higher belt guides to keep everything locked in place and for multiple impact situations. The shoulder pads are improved, and as an exclusive new feature, the REV2 LITE comes with free recertifications. (see details below). Quick release helmet hardware is included!
Sizing: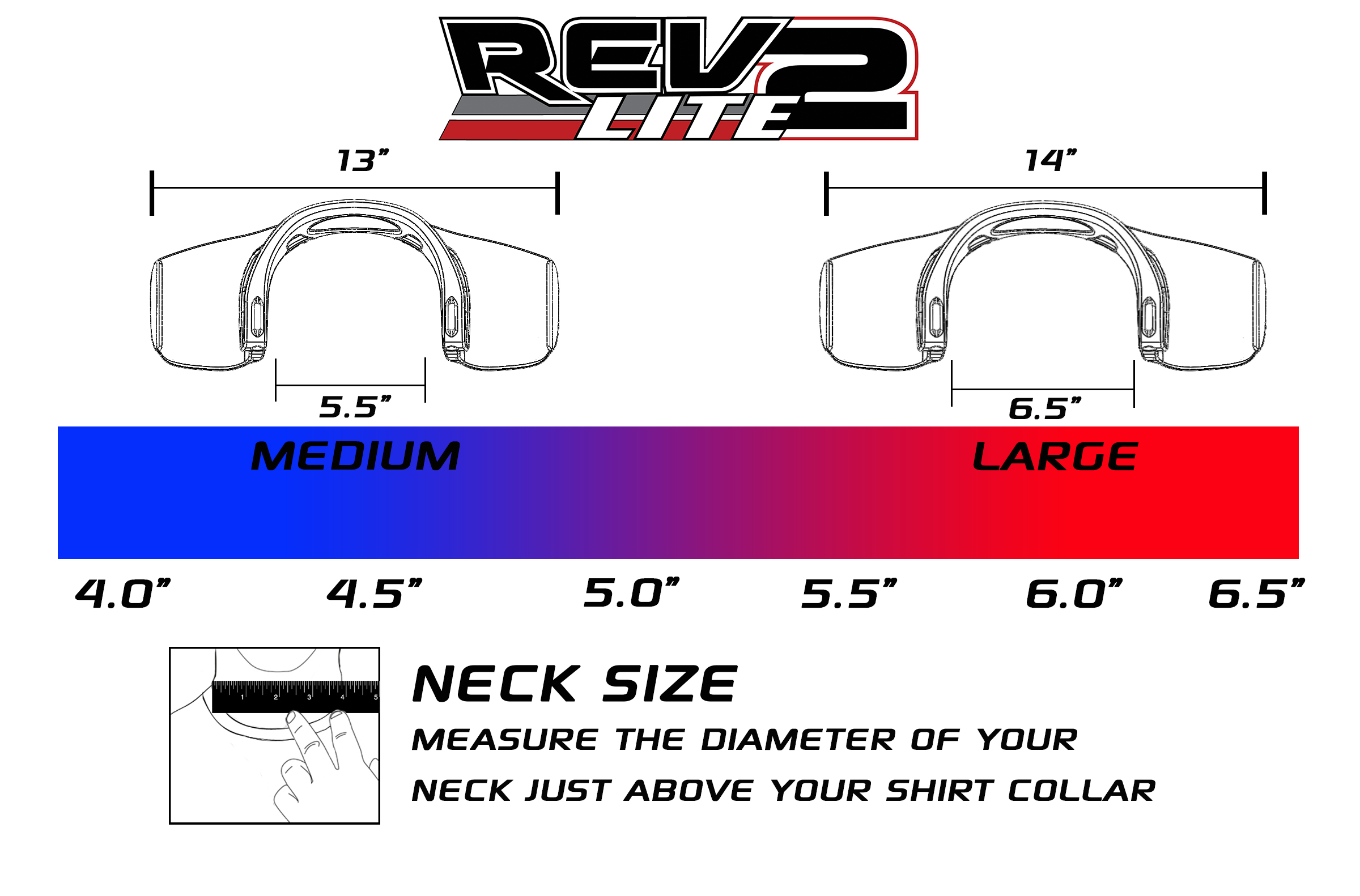 Free Re-certification!
*Free recertifications on the REV2 Lite will be honored for SFI 38.1, required on devices every 5 years. User/owner is responsible for costs above and beyond a standard recertification procedure, including any parts (ie. tether, shoulder pads, friction pads, hardware, etc.), cleaning fees, and shipping costs. No cost recertifications will only be honored on devices that are 4 years older than the manufacturing or recertification date on the SFI label on the device. If the SFI label is missing, a valid proof of purchase will be required. Please contact NecksGen Directly for re-certification.
Slack Test: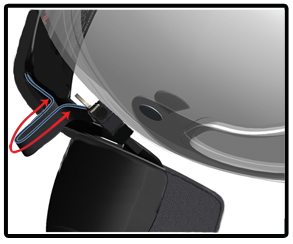 Get buckled in your car as if you are ready to race and look straight ahead to the horizon. Have a helper lightly pull any slack from the tether all to one side. Pinch the tether to form a loop and measure the total length of the excess tether. This number should be 1.0-2.0 inches total (about a 1 inch pinch). This is the ideal amount of slack. If it is not 1-2 inches, contact NecksGen for an appropriate length tether for your situation. If you have a REV, tethers are available in one inch increments. If you have a REV2 Lite, simply unscrew the pin that holds the tether to the device and insert it into the appropriate slot for you. Be careful when inserting the pin that it aligns with the back hole in the slot before tightening the screw, and do not overtighten. Finger tight is adequate.
User Manual: